Lethbridge Mortgage Broker
Call Now: 403-330-7265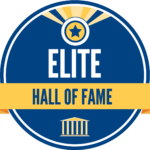 Blair Huston has served Lethbridge and area for the past 25 years, providing mortgage and refinancing options to first time home buyers, property investors and people who have completely unique scenarios that a traditional bank can't help with.
Whether you are seeking out the best rates, or you need a creative solution, Blair has the knowledge, expertise, and industry relationships to figure out how to get you what you want and need. And this isn't just lip service – Blair's proven record consistently places him in the top 2% of all mortgage brokers in all of Canada!
And what is best of all is that there is absolutely no commitment or fees to work with Blair as your mortgage broker – the financial institutions who have to earn your business are responsible for any mortgage broker fees.
This is About You! More Options & Better Solutions
No two scenarios are alike when it comes to your mortgage needs. That's why Blair uses a proven, stress-free process that takes into consideration details that get you the best possible mortgage available while also giving you any additional options may not even be aware of.
Unlike a bank, Blair works with over 37 different lenders and banks to find the best options to match your current and future needs.
Blair can help you match your income with your lending needs that can save you money or help you get more if necessary.
Busy schedule? Not a problem! Life can be crazy at time which is why you are offered the ability to contact evenings, weekends or even virtually.
Make lenders earn your business! With Blair in your corner, you gain multiple options from multiple providers who want your business!
How Do We Get Started?
Securing a mortgage is one of the largest investments you will make in life so call Blair today to talk about what your needs are, what you are seeking and to have any further questions you may have.
Call Today
403-330-7265
Send Message Now